Quality Management Software
There is hardly anything in a business which is important than quantity. Quality always enhances the customer base and the fact is with quality any business can climb the ladder of its success. Therefore Managing quality management module is very helpful in many aspects. Businesses can always make sure of a functional and a structured strategy of managing the quality. Tasks such as inspection, quality cleaning,, audit and production can be made simple with this module.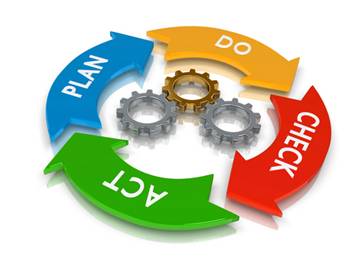 DEU Quality Management Software (QMS), is an enterprise-wide method of continuous quality improvement of all organizational processes, including the enhancement of ability to deliver high-quality products and services to the customers. The DEU QMS includes eight main elements, which have great value: customer-focused, process-centered, total employee involvement, integrated system, continual improvement, strategic and systematic approach, fact-based decision making, communications. Below diagram demonstrates the quality control step-by-step in a visual manner, to compare visually the ideal and real stages of processes: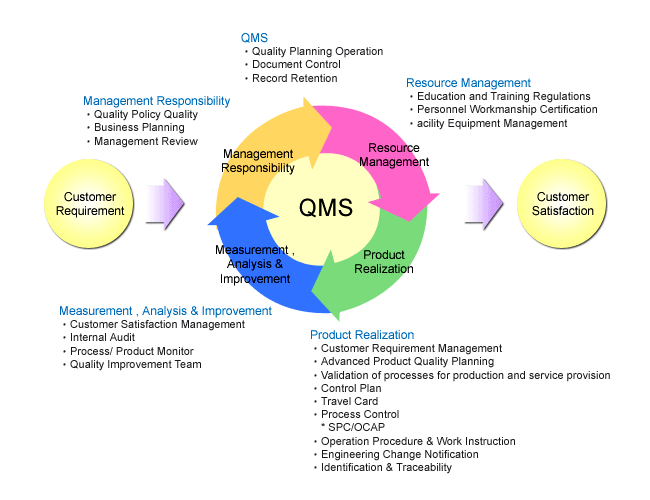 DEU QMS describes a management approach to long–term success through customer satisfaction. Our effort is every member of staff must be committed to maintaining high standards of work in every aspect of a company's operations.
Quality is defined by customers' requirements
Top management has direct responsibility for quality improvement
Increased quality comes from systematic analysis and improvement of work processes
Quality improvement is a continuous effort and conducted throughout the organizational structure.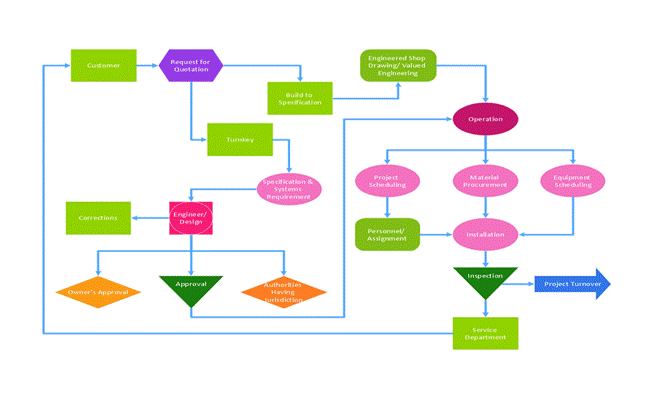 Need for Quality Management for the Organization:
DEU QMS allows users to depict a quality processes or the company. With a mind map everyone can easily describe a quality process using a tree structure as well as show process relations, use visual symbols to improve understanding, and produce presentations. You can use mind maps for complete quality process analysis, giving more visibility to the focal points that you need to get clarity.
Your customer needs assurance, DEU QMS will give customer a complete set of detail on quality of the product. QMS will help you upgrade and drive the standards of Quality.
How DEU QMS Works
Collect test cases, manage test suites, plan test runs, track execution and results. Test Rail helps you coordinate your testing efforts and meet your quality goals.
Manage Test Cases, Suites, and RunsTestRail can handle large numbers of test cases. Test suites and milestones keep things organized.
Actionable Real-Time Reports Clear reports, project dashboards, and email notifications tell you where you are in the test cycle.
Track Execution and Capture ResultsDetailed history of past test results and effort estimates help you plan your next test runs.
Meet Your Schedule & Quality GoalsCustomize to fit your workflow. Intuitive interface, low learning curve, nothing to install for testers.
PLAN
Establish procedures, resources, quality policy, and risk-based thinking to build on effective QMS
DO
Report nonconformances and inspections to prevent escapes to customers
CHECK
Perform audits and analyze histarical data to identify opportunities for improvement
ACT
Perform root cause analysis and take corrective action to drive contunuous improvement
Cause and Effects
Cause and effect diagrams produced by DEU QMS will help you understand organizational or business problem causes.
Organizations face problems everyday and it is required to understand the causes of these problems in order to solve them effectively. Cause and effect diagrams exercise is usually a teamwork. A brainstorming session is required in order to come up with an effective cause and effect diagram. All the main components of a problem area are listed and possible causes from each area is listed. Then, most likely causes of the problems are identified to carry out further analysis. What you need is to keep entering the data and our DEU QMS will help you with necessary output and results such as Diagrams and reports for data feeded.